Podcasts have been growing in popularity over the last few years and with numerous lockdowns around the world, it has given plenty of people who are experts in their field time to create their own podcasts or join others as guest commentators. They can be light-hearted and informal whilst providing a great insight into the lives of someone who you have an interest in.
Whilst the golfing world may not be known for being the first to pick up modern day trends, we look at what podcasts are out there for the golf enthusiast and pick our top 5 golf podcasts for 2021.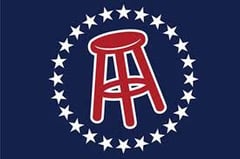 Number 5 - Fore Play by Barstool Sports
Number of episodes: 25+
Listen here
Now this one as you can gather from the title is for an 18+ audience and can be outrageous at times. The "Fore Play," podcasts are golf coverage by the common golfer, for the common golfer. Riggs, Trent, Frankie, Lurch and their wide variety of guests cover everything golf like normal fans sitting at the bar watching tournaments, venting about the game's difficulties, and weighing in on the game's gossip. Classic golf addicts, the "Fore Play" crew brings a young, unique voice to the rapidly-evolving game, discussing freely and openly everything golf. There's nothing like it. If you want a good laugh and talk around golf, this is the podcast for you.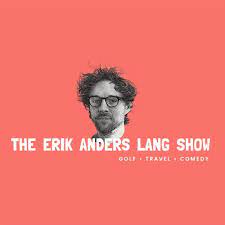 Number 4 - The Erik Anders Lang Show: Golf - Travel - Comedy
Number of episodes: 218
Listen here
These podcasts hosted by Erik blends golf news with interviews with the likes of Lee Westwood and Maurice Allen the 2018 Volvik long Drive Champion. In Eriks own words he would describe his podcasts as him seeking to uncover the stories of WHY we golf, not necessarily HOW we golf. NO SWING TIPS HERE. Listen in for a mix of his musings, stream of consciousness golf inspired rants, answering listener questions and a look into the life of his golf-crazed, travel-addicted and sleep-deprived journalistic life, plus interviews with golf inspired guests. If you are a keen golfer who loves to travel give this podcast a listen.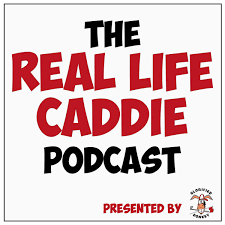 Number 3 - The Real Life Caddie Podcast
Number of Episodes: 66
Listen here
The Real Life Caddie Podcast is a look at golf through the eyes of real life caddies! Lifer caddie and host of the show, Big G, is joined by fellow caddies and guests and together they will give you a fast moving and informative look at golf. Highlights include caddie stories, tips for amateur golfers, interesting guests and regular interaction with listeners. Listen today and this podcast is guaranteed to entertain and enlighten both your mind and golf game! An ideal podcast for those golfers looking for a few tips and enjoys watching competitive golf on the tele.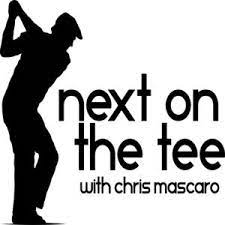 Number 2 - Next on the tee with Chris Mascaro
Number of episodes: 300
Listen here
Hear golf's greatest Legends, players and the top instructors in the game sharing their stories, insights and playing lessons. With a really knowledgeable and well prepared host, this podcast offers great energy, perfect for those who enjoy a great conversation around a topic that you enjoy.
Our top podcast for 2021.....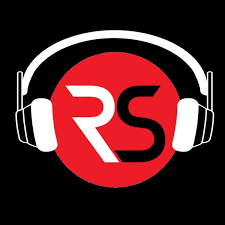 Number 1 - The Rick Shiels Golf Sho‪w‬
Number of episodes: 71
Listen here
A firm favourite among many of the staff here at PlayMoreGolf, the Rick Shiels Golf Show is top of our list. Every Tuesday a new podcast brings you golf chat (and none golf chat) from Rick Shiels, with his chilled laidback style it is a fun and easy listen. Always interesting, knowledgeable guys that are a blast to listen to - it's like you're hanging out with friends chatting about golf. Number one on our list as we feel its perfect for any golfer who enjoys the game. Take a listen today and tell us what you think.
If you have a favourite podcast that has helped during lockdown we would love to hear from you, please leave a comment below. If you are looking at joining PlayMoreGolf click through to our Explore Page to find a home club near you. For those current members, our explore page is a great opportunity to explore all our partner courses to enable you to make bookings using your flexi points.